From July 8 to 12, I was at the Digital Humanities Conference 2019 (DH2019) in Utrecht. This is the annual academic forum organized by the Alliance of Digital Humanities Organizations (ADHO), and being so close to home and with a huge applied topic overlap it felt as a must-go. Also it was a nice occasion to visit the impressive Tivoli Vredenburg in Utrecht which was the venue where the conference took place. So here is a summary of 5 intense days of Digital Humanities from the eyes of a computer scientist.
Some numbers first: DH2019 had 140 accepted short papers out of 358 submissions (35.4% acceptance rate), 123 long papers (40.1%), 29 panels (55.5%) and 113 posters (55.5%). This made a total of 405 contributions with an overall acceptance rate of 42.5%, a rather low number for this domain and conference format. So it is fair to assume the competition set the bar of peer reviews quite high due to time-space constraints. Around 1,100 delegates attended, so DH is a large (and growing) community.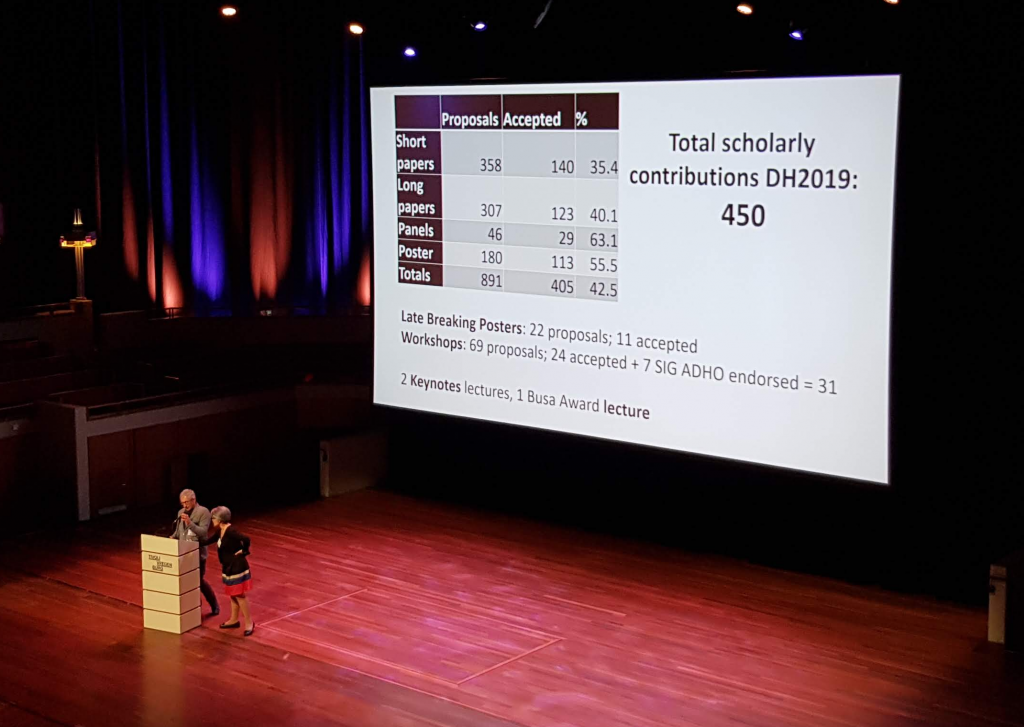 Workshops
Monday and Tuesday were workshop days. I first attended I'm the one building the tool!, a research software engineering (RSE) workshop which was very relevant for our Dutch DH infrastructure work in CLARIAH. We brainstormed about shared concerns in RSE for DH on funding, software sustainability, education, community building, and academic recognition (i.e. data and software scientometrics, where Silvio Peroni's I4OC, presented later at the conference, are extremely relevant). These are all crucial points in RSE in general but the DH community seems a bit behind with respect to other communities like life sciences. As an outcome of the workshop, we put all these together in a white paper that we hope will engage the community and push the debate further.
Right after I had the great pleasure to assist Enrico Daga in giving Linked Data for the Humanities: methods and techniques, a really well attended workshop that traversed the Linked Data principles from A to Z in barely 4 hours, accessible for a wide range of skillsets. We even had time for a little hacking around MIDI Linked Data. We had plenty of positive comments on both approach and materials so this might become an iterative effort.
The last workshop I attended was Digital Musicology @ DH2019, a meeting organized by Frans Wiering on the topic given that many members of the community were around Utrecht for DH2019 but the conference had no specific session on it. The program and the room were packed but this made the 10-minute presentations only more intense and engaging. All usual suspects were there with MELD (Music Encoding and Linked Data; with a nice demo app for score editing in tablets), SIMSSA (an amazing symbolic music database for interoperability from McGill University; I'm just in love with this project!), and RISM (online catalogue of musical sources). I particularly enjoyed Reinier de Valk's work on integrating and analyzing ASCII guitar tabs collected from the Web. I contributed an HTTP server for live sharing of MIDI Linked Data streams. A fantastic event and opportunity to meet new and old friends.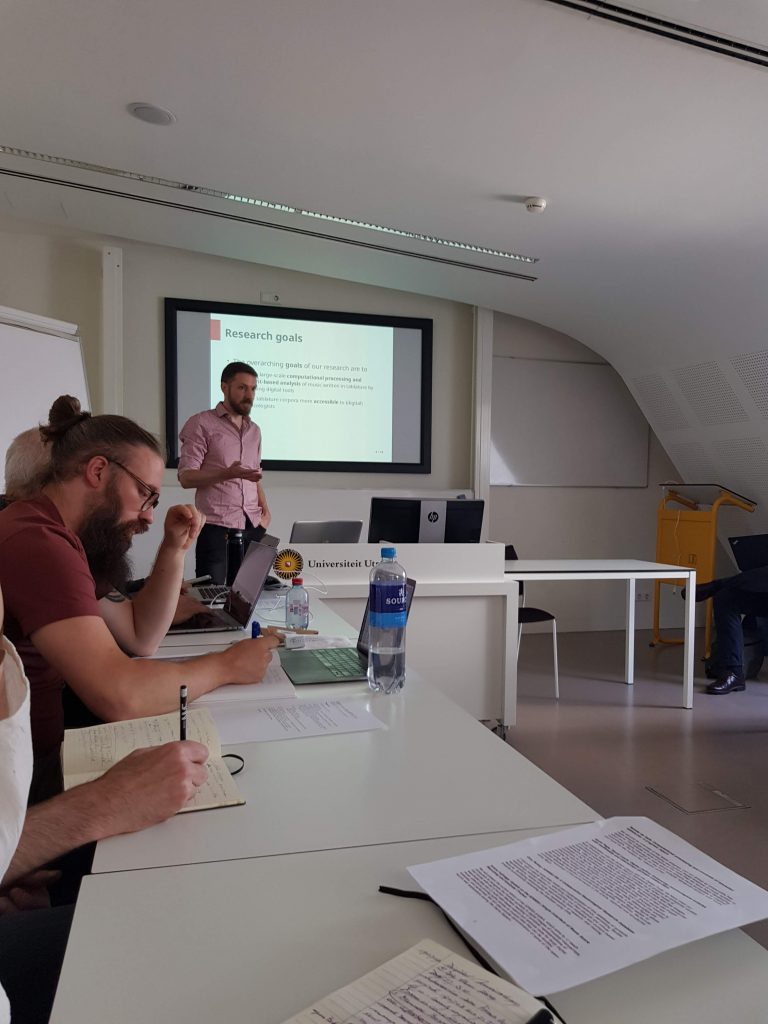 Conference
The conference days had up to 10 parallel sessions running at the same time, so taking the most of it required careful planning. I cherry picked papers on Linked Data, musicology, and historical newspapers so my most attended sessions were on infrastructure/tools and cultural heritage & artifacts. It is hard to observe topic patterns in such an extensive and diverse programme, but with this into account to me the great topics of the conference were: Knowledge Graphs for DH; incompleteness and sustainability; and doing computational humanities.
Knowledge Graphs for DH
With text processing on humanities/social science corpora still reigning in DH (as shown in this phenomenal presentation of the Oceanic Exchanges project on Italian identity drift explained through migration to the US in newspapers; and the really cool borrowing of N-grams from NLP for analyzing music lick quotations in the history of jazz), I was surprised by the uptake of Knowledge Graphs, Linked Data and ontologies in DH. This is surely an incomplete list, but just to illustrate the diversity of DH projects using KGs that I saw at the conference: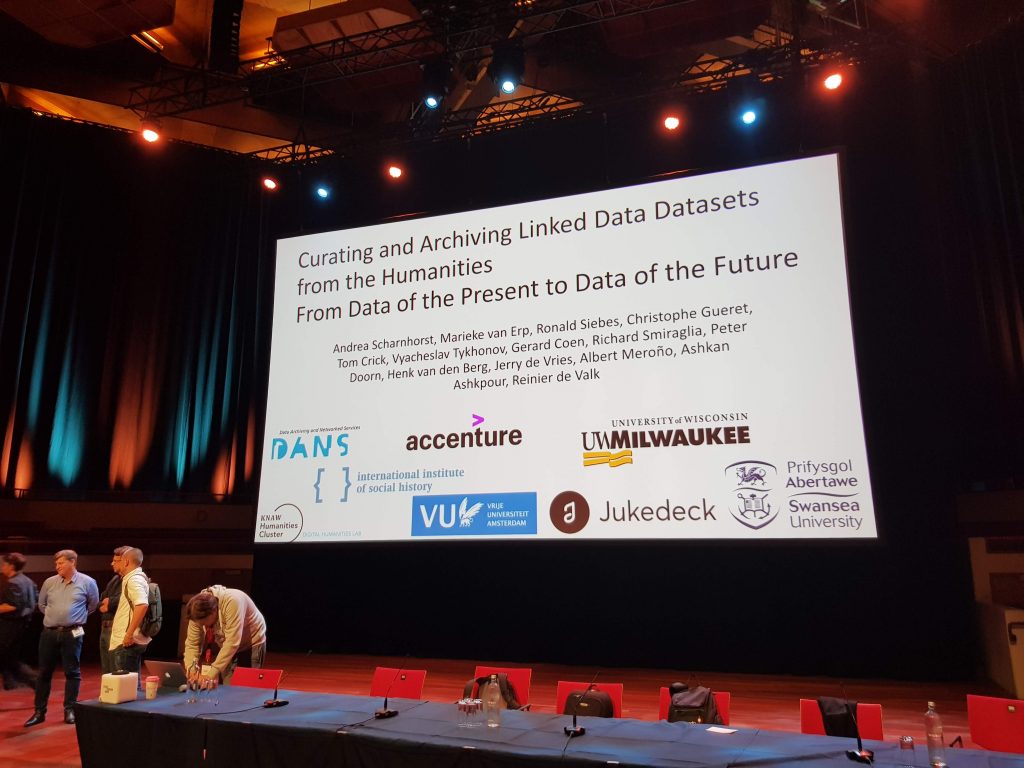 A good number of other papers were not strictly about creating or using KGs but were also trying to come with symbolic representations, e.g. for encoding really hard historical artifacts such as PaleoCodage to make cuneiform machine readable (here I also learned about the Cuneiform Digital Library Initiative — this is tangential to the paper I presented on joint work with Marnix van Berchum and Bram van den Hout on multimodal historical music representations):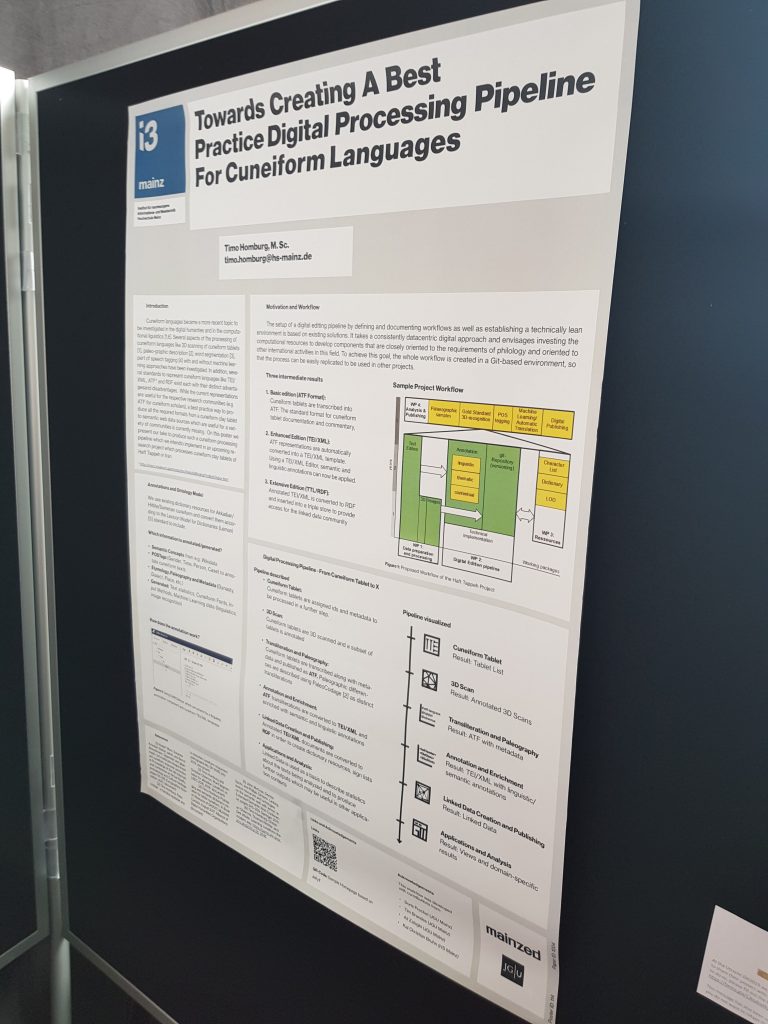 Complexities
The central topic of the conference this year was 'complexities', a rather abstract term but I think a number of sessions and discussions really built an interesting perspective around it.
The first was the opening keynote by Francis B. Nyamnjoh from the University of Cape Town on African inspiration for defining humanities and the role of the digital. I especially liked his work about incompleteness, how we all humans and all things in the world are essentially incomplete, and that we socially interact and connect with other humans to palliate this incompleteness. However, he argued, we shouldn't crave for completeness but rather for integrating others and other things as our own parts, understanding our own decompositions and the role digital tools and devices play as being these accessory parts (commonly known as 'juju' in African culture). Similarly, the brilliant Diane Katherine Jakacki from UCLA also addressed complexity in her keynote, but from the more pragmatic perspective of long term digital preservation (also discussed in our panel on preserving Linked Data). This is connected to recent debates on data bias and data management biases in DH.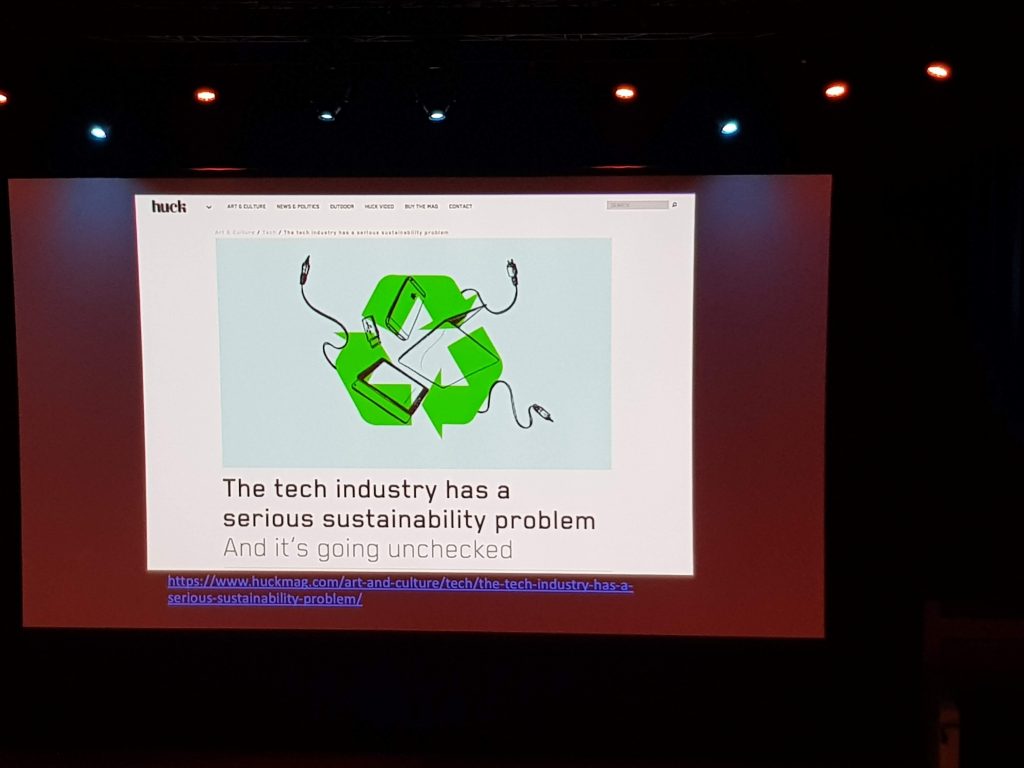 I think this is an absolutely critical topic for DH and science in general, and for better understanding humanities and scientific workflows. I'm happy that it's being discussed in DH since it's a community with a matching expertise to address it.
Doing computational humanities
The last topic had to do with the methodology of doing DH research. For example, the Oceanic Exchanges panel was an excellent exhibit of different fields of expertise and methodologies surfacing new insights in DH, for example in concept drift detection using word embeddings (a topic I worked on some time ago); Italian identity drift through newspaper article analysis; and the Cuban independence war seen from the quantitative analysis of media narratives and dominance (a fascinating talk by Ernesto Priani). So all these revealed that good DH projects are made of a composite of different discipline-specific methods rather than a common, general DH method. I would argue this is a feature, not a bug, revealing the inherent multidisciplinarity of DH and an opportunity for studying processes and workflows in DH research cultures.
This also means that a great deal of papers consisted in essence on applying an existing CS method as an exploratory tool for a DH domain. This isn't bad per se, but in a way displaced papers that dealt with DH issues through profound and deep CS contributions. I think a dedicated space for these is very much needed, and I'm happy this space is being created as of right now through initiatives like Computational Humanities Research (CoHuRe).
All in all, I thought this conference brought together a vibrant, diverse and deeply passionate community that is quickly changing and maturing in the titanic task of bringing together computer science, engineering and the humanities. See you all next year in Ottawa!
Random thoughts