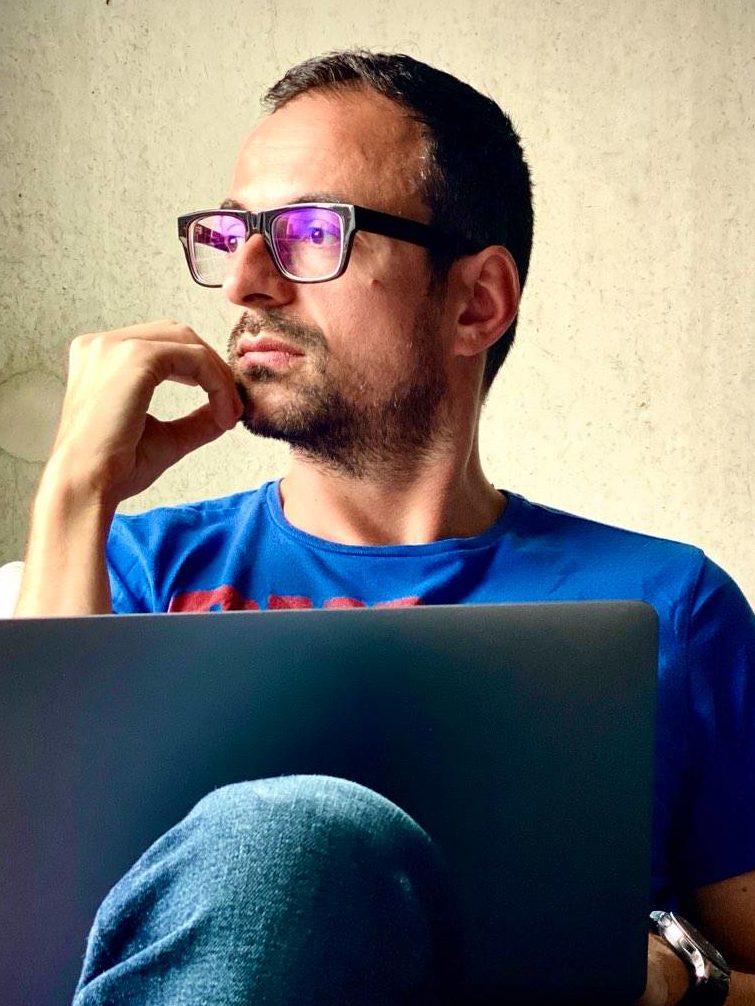 I am a Lecturer (Assistant Professor) in Computer Science at the Distributed Artificial Intelligence group, King's College London. Previously I was a postdoctoral researcher at the Knowledge Representation & Reasoning group, Vrije Universiteit Amsterdam. I investigate the construction and querying of knowledge graphs and their role in scholarly processes.
Mail: albert.merono@kcl.ac.uk, albert.meronyo@gmail.com
Social: Twitter, LinkedIn
Publications: Google Scholar, PURE, Mendeley, DBLP, Scopus, ORCID
Presentations: SlideShare
Source code & data: GitHub, FigShare, Zenodo, DataHub
Spin-offs: Linernote, F6S profile
Book reading list: Goodreads
Visiting address: Department of Informatics KCL, Room (N)5.03, Bush House, 30 Aldwych, London, WC2B 4BG, United Kingdom (see on Google Maps)
Students: My office hours are Fri 9:00am – 11:00am, but please make an appointment. If you want me to supervise your MSc/BSc thesis, have a look at this list of projects I'm keen on supervising and get in touch.