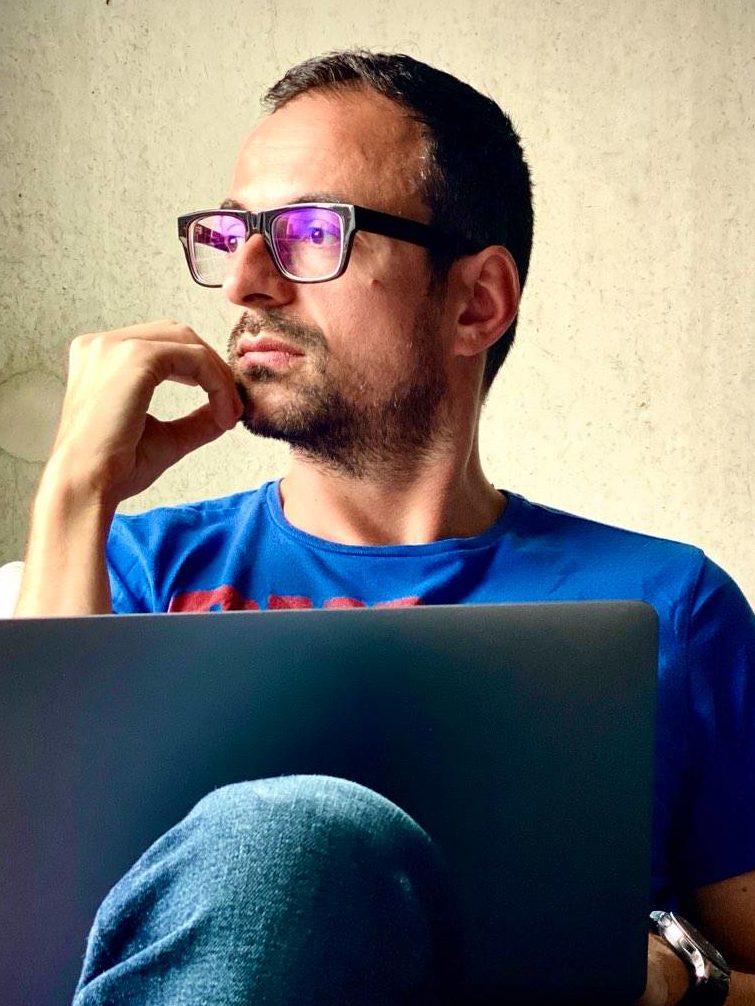 I am a Lecturer (Assistant Professor) in Computer Science at the Distributed Artificial Intelligence group, King's College London. Previously I was a postdoctoral researcher at the Knowledge Representation & Reasoning group, Vrije Universiteit Amsterdam. My research revolves around the relations between Artificial Intelligence and culture, in particular the semantics of music, multimodal knowledge graphs, and knowledge representation and reasoning for digital humanities and cultural heritage. I have done work in various areas of the semantic web, most prominently in Web Data APIs over RDF Knowledge Graphs.
Mail: albert.merono@kcl.ac.uk
Social: Twitter, LinkedIn
Publications: Google Scholar, PURE, Mendeley, DBLP, Scopus, ORCID
Presentations: SlideShare
Source code & data: GitHub, FigShare, Zenodo, DataHub
Spin-offs: Linernote, F6S profile
Book reading list: Goodreads
Visiting address: Department of Informatics KCL, Room (N)5.03, Bush House, 30 Aldwych, London, WC2B 4BG, United Kingdom (see on Google Maps)
Students: My office hours are on Tuesdays 10am – 12pm either at BH (N)5.03 or online. I would appreciate it if you make an appointment first. If you want me to supervise your MSc/BSc thesis, have a look at this list of projects I'm keen on supervising and get in touch.